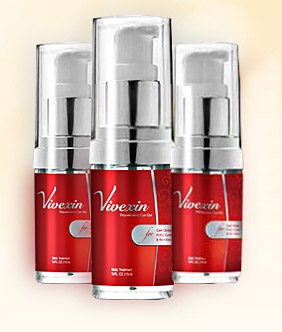 | | |
| --- | --- |
| | Vivexin has created a revolutionary intensive eye cream which effectively combats not one but three of the most common beauty problems ... dark circles, fine lines & wrinkles, and the appearance of bags under the eyes. Vivexin combines the latest leading eye care ingredients to make your eyes look and feel younger and healthier: safely and quickly. |

Get ready to visibly erase the effects of time for flawless, younger-looking skin. Our silky smooth cream is clinically proven to improve the appearance of dark circles, puffiness, fine lines and wrinkles. Roll back the years in just two weeks. Discover our blend of advanced, patented and clinically-proven ingredients for brighter, younger-looking eyes and a more vibrant, youthful appearance.

Now you can see fast results for tired, unattractive eyes!

Our special patented formula features a synergistic complex of botanical extracts and clinical ingredients to help maintain capillary strength and microcirculation. The visible appearance of dark circles diminishes! Your skin's complexion has a more uniform tone so it appears healthier and younger-looking! Plus, our formula is enriched with de-puffers, moisturising agents and a blend of natural plant extracts to reduce the appearance of bags, fine lines and wrinkles so you always appear refreshed and rejuvenated!

Haloxyl® Reduces Dark Circles:

The main component in Vivexin is Haloxyl®. Haloxyl® is a clinically proven ingredient that is designed to reduce dark circles in two ways. First, it strengthens the capillaries around the eyes to reduce the leakage of blood into the soft areas under the eyes. Second, it uses natural enzymes to break down the existing dark pigmentation under the eyes.
Eyeliss® for Puffy Eyes:
Eyeliss® is another key component found in Vivexin, and helps reduce puffy eyes. Eyeliss® works in three distinct ways. First, it strengthens the capillaries and veins that leak fluid under the eye. Second, it promotes the drainage of fluid that collects under the eye. Finally, it decreases inflammation and reduces fine lines, and the appearance of wrinkles.
Matrixyl® Eliminates Wrinkles:
As you age, the underlying network of collagen and elastin under your skin begins to break down. It is this process that causes your skin to lose its firmness, and begin to wrinkle. The Matrixyl found in Vivexin reverses this process. By providing your body with specific protein, your body is able to produce more collagen, thus filling in and smoothing away wrinkles.

*Results may not be typical and your results may vary. Not all people will obtain the same results.

| | |
| --- | --- |
| | Despite what most people think, deep, dark circles under your eyes are not primarily caused by being tired or stressed. Actually, the dark circles are caused by capillaries that leak blood close to the skin's surface. When this blood begins to oxidize it turns a bluish red colour, similar to an ugly bruise. And since the skin under the eyes is very thin and translucent, this quickly leads to the appearance of those embarrassing bags and dark circles. The ingredients in Vivexin can fix dark under eye circles and bags. |



"I have been trying to get rid of my dark circles for years with very little success. I have tried many products, but none have worked... until Vivexin. After using Vivexin for a few short weeks, I really started to notice my dark eye circles diminish, as well as reduced puffiness. I really like how I can use it along with my makeup and other face products. I would highly recommend Vivexin to anyone wanting to take a few years off their face.*" -

Melinda

"Puffy eyes have been a problem for me for many years. Until I started using Vivexin, I thought I was banished to a life of looking old and tired, but thanks to Vivexin, that is no longer the case. I used it religiously for 4 weeks and got impressive results. Not only did it reduce the puffiness around my eyes, but the fine lines also went away. Vivexin is the best product I have ever used.*" -

Tamara

*Results in the testimonials may not be typical and your results.
How Long Does it Take Vivexin to Work?

Vivexin's proprietary formula has been designed to provide fast and effective results. Most customers report experiencing diminished dark eye circles and reduced puffy eyes within the first week of using Vivexin. For best results, you should use Vivexin for at least 4-6 weeks.

Are the Results Permanent?

The wonderful results that you can attain with Vivexin are not permanent. The main causes of dark circles and puffy eyes are leaking capillaries and a weak collagen network around the eyes. When you use Vivexin, its clinically proven ingredients strengthen the capillaries to reduce leaking fluid and strengthen the collagen network resulting in firmer, less puffy eyes.

Can I Use Vivexin With Make-up?

Yes, you can use Vivexin with your favourite make-up. For best results, apply Vivexin after washing your face and before applying your make-up.

What if my skin is sensitive?

Vivexin is PH balanced and hypo-allergenic, making it suitable most skin types. If you experience irritation, reduce usage to once a day.
Experience the Amazing Age-Defying Benefits of Vivexin for Yourself - Absolutely Risk-Free!

The Highest Quality Age-Defying Beauty Cream Available!

Find out why thousands of women are turning to Vivexin intensive eye cream to erase dark circles, reduce under-eye bags and diminish the appearance of fine lines & wrinkles. What once was only available through a plastic surgeon, is now available direct to you.

Choose from our order options below to go to our Safe and Secure online order form now:

| | | |
| --- | --- | --- |
| Postage & Packing Charges: | | |
| Royal Mail Tracked (1-3 Days) | | £5.95 |